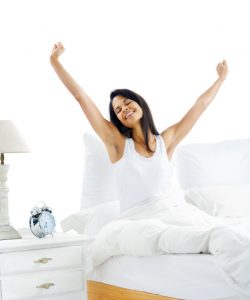 We all know that success in life depends on a combination of hard work and talent. There's also no denying the "luck" factor – being in the right place at the right time and meeting the right people. That said, there isn't a "secret" to that kind of luck. It's about doing things that put you in a position for that luck to happen.
We found ten things that successful people do at the start of their work weeks. Try them out, and you might find yourself having better luck as well.
James Reinhart, ThredUp.com – Use weekends effectively
You can't have a great Monday morning if you had a lousy weekend. Work is obviously important if you want to be successful, but there's always something that can wait until Monday. Weekends are a time for yourself, to unwind, to relax and to think. In fact, many people do their best thinking during leisure time, because you're free from other work distractions and can think abstractly.