Don't confuse your customers by offering unnecessary choices.
Posted On 12/12/2022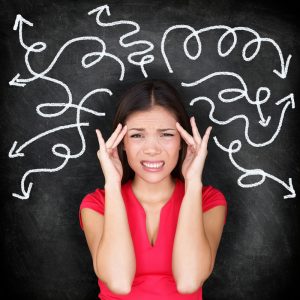 Do you want to drink a venti double mocha skinny chai latte? Do you even know what that is? I don't. We found in a customer survey that 70% of shoppers were also confused by the choices (and their obscure names) on store's café menu.
Resisting the urge to add customer choice allows shoppers to enjoy more time savouring their coffee and less time "playing coffee Cluedo". While there may be some customers who want the complicated drink names, (it's not that important to them) the majority would prefer simplicity.
A recent research shows that less choice more often than not leads to a lower effort service experience. When customers are faced with outcomes for a service experience, 84% chose something other than choice, a low-effort experience.
If the customer wants low-effort simplified options in their service experience, then where does this pressure to add service channels come from?
Peer Pressure: In an age where customer service is often a differentiator, companies believe they must keep up with the offerings of their competitors.
Solutions Focus: Lured by potential of meeting a customer's need, companies can close themselves off from potential alternative solutions, which may be cheaper and/or better.
Promise of Benefits: With an incomplete understanding of the total costs to serve customers, companies often have a skewed view of the costs and benefits of a new service offering or channel.
What is the better way forward? Service organisations need to analyse VOC data and recognise the gap between "need to haves" and "nice to haves" for customer interactions.
A Skeptical Lens for Customer Voice: Rather than taking customer-stated demands at face value, service organisations should critically question VOC data to uncover a broader view of viable alternatives to meet customer needs.
 Customer Observation in the Context of Natural Workflows: Observing customers in the natural "habitats" can help leaders uncover actual customer needs, as opposed to what customers say they might need.
Questioning Internal Business Partners: Even organisations that take a deliberately critical approach to analysing the demands of their customers still often struggle with internal pressures to adopt new service offerings.
Asking "Why": A better approach to responding to internal pressures is as simple as asking a single question: "why"? Asking "why" at the outset of an internal conversation can shift the dialogue away from implementation focused questions and towards topics related to customer needs and the best ways the satisfy them.
This simplification of service channels gives the customers what most want in a consumer interaction: low effort.
Next time you're in a coffee shop ordering an iced venti nonfat sugar-free mocha with 2 shots split, maybe you should ask yourself "why"?