How to make more sales on your eCommerce website
Posted On 17/4/2023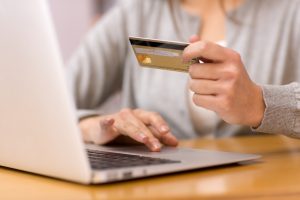 According to a recent study, retailers are losing more than 45% of potential buyers due to inefficiencies in their website and operations.
Here are 10 points to consider when evaluating your current or future eCommerce website:
1. Pricing
The Internet allows shoppers to quickly compare prices. If you are in a competitive market, you need to make sure there is a good reason for your customer to visit and then stay on your website. Price in today's economic climate can be one of the main factors for shoppers' purchasing decisions; not the only one, but when using price comparison as a factor this can make all the difference. The competitiveness of your pricing can be an issue. The clarity of your website pricing is also extremely important. So make sure the design of your website clearly shows the price on each product and if there has been a reduction, again the design of the product information should make that clearly visible.
2. Product descriptions
These can sometimes be overlooked in favour of descriptions from manufacturers, often showing incomplete and inaccurate information. Again, this is attention to detail. Make sure your product descriptions are accurate and clearly written. The shopper does not want to be overloaded with information, but they do want to be able to access technical specifications, brochures if appropriate, and at the very least a description that supports the product images.
3. Product Photography
Again, relying on the manufacturer for photography can mean that your imagery is not the best it could be. It's no different to running a physical store, you want the products you are selling on your website to look the best they can. If there are no decent photographs, get your product professionally shot, or you can purchase photography systems that are designed especially for merchants to help them take good looking product photography quickly and easily without being a David Bailey. You may have a large product range and it may take some time, but the end result will be a comprehensive catalogue that looks better than the competition – that may make all the difference. Once you have established a good regime of taking photographs the job becomes much easier when new ranges need to be added to your website.
4. Stock levels
Having stock levels that are inaccurate are worse than having no stock level at all. Getting stock information right down to the last item is very tricky even if you have a stock control system that is connected to your website. There can be issues with physical stock and the way it is managed within the warehouse. Ironically, showing stock levels down to the last item can put off a user ordering an item because of bad past experiences. Rather than showing actual stock levels, use a stock buffer for your website that then takes into consideration a reserve level of stock. However what you do about out-of stock items is just as important. When a product is out of stock, there may be a number of reasons for this; an out of stock message or a system for a shopper to be notified when the product is back in stock means that you keep in touch with the customer. The system can automatically email the link to the product so they can quickly order it.
5. Website features
Try to keep the right balance of features on your website. An online shopper will expect to see a certain level of services as a customer. This does not mean you have to try to replicate Amazon, but it does mean you should employ best practice within your budget. A clear process for adding items to a basket is essential and in our experience this is where most websites let the shopper down. Many websites have so many features that become distractions; the user can forget why they came to your website in the first place or simply run out of time.
6. Shopper Experience
No matter how exciting your website may be with engaging content, you want your shoppers to find what they want quickly and easily pay for it. So make sure that your checkout process is not the stumbling block. The sign-in and checkout process should be easy to use and make sure your website provides clear security certification and employs a good real-time credit card payment system. Also, just like a shop on the street, your website needs to look attractive, enticing shoppers to stay and have a look around.
7. Website Navigation
How easy is it for shoppers to move around your website? The way information and your catalogue is structured may seem obvious to you, but are you loosing sales because customers cannot find products or information easily? A way to address this is to monitor the behaviour of shoppers on your website with services such as Google analytics that can provide an insight as to where users are clicking on each page.
8. Discounts
Where there are shoppers, there will be ecommerce websites offering deals. Discounts are often eagerly sort out by online shoppers, so it's worth doing some research into services that promote voucher codes. Many e-commerce retailers are using voucher codes websites such as Groupon, however, make sure that your voucher codes are up-to-date on these website to avoid disappointing your customers when they come try an expired code.
9. Video
As the saying goes, a picture is worth a thousand words. So save the copy space and use a video. A good video that's imaginative can also become viral and spread through social networks. A great video can be made on a modest budget without the need of expensive equipment. YouTube also provides an excellent video hosting service and there are plenty of examples of where video has been used to sell products or services.
10. Performance
If your website is slow to load, you will lose your shopper. Hosting is a vital component to your website strategy. A fully managed dedicated hosting solution will provide a far better service than a shared hosting platform where you have no control over who else is running on the same server and may be affecting its performance. There are many online tools which can be used to check response times for page loading.
All of these points have one thing in common. You need to invest to be able to improve. The days of DIY carts are numbered if not already over for serious merchants. Retailers need to have slick, competent websites and they need to be continually reviewed and invested in. If the prospect of making a continued investment in your ecommerce website is not practical, it may be better to look at a low-cost alternative such as eBay or Amazon shops, rather than gaining a bad name for a poor website.
If your business is prepared to invest, monitor, and revise continually, the rewards are found in the number of sales that subsequently flow through your website.