Solutions for bad customer service experiences
Posted On 18/1/2021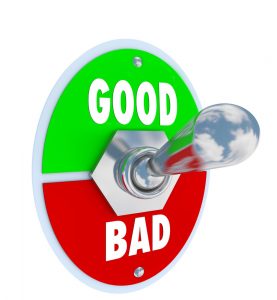 Good customer service goes a long way in business; a happy customer is a customer who will recommend you to other shoppers, a returning customer,…. But so many companies just can't get this right. They're either putting their needs ahead of their customers' or too wrapped up in finding new customers that existing ones become expendable.
I've had my fair share of experiences with bad customer service. Here are some horror stories… and what you can learn from them:
I've recently bought 30 books from a man who started the negotiation with "I do not negotiate." True story. It wasn't so much that he didn't want to give a discount for buying multiple items, but what was most frustrating was his attitude in general. It didn't matter how much I was spending, or how pleasant I was trying to be, he does "not negotiate" (or he just woke up on the wrong side of the bed) and nothing was going to change that.
Solution: While it's important to follow your company policies faithfully and treat everyone equally, flexibility is key. All customers are different, and most will have different styles of buying or negotiating. Some like to be quoted, some prefer face-to-face interaction vs. the phone or email, some will expect a certain level of service or special extras—the list goes on and on. If you seem too rigid, it could alter the entire dynamic between you and your customer, and not for the better. If you can learn to adapt your style to different types of customers, or at least be aware that these differences exist, your customers will feel like you are working with them. And be nice—that's just common sense.
Problem: Lack Of Courtesy or Laziness
I've just paid an invoice for £500. No– £508 to be exact. The item was £500 and I was charged £8 for shipping. Really? Or what about the countless times I request—and pay for—express or priority mail service and the item is shipped with a slower service. Again, really? While the latter can be a huge problem if the matter is time sensitive, the former is just annoying and something that, as a customer, I'd really rather not deal with.
Solution: Go with The Golden Rule: treat others as you would like to be treated. All customers want to be treated like £1,000,000, whether they are spending £1,000,000 or not. Little extras, like free shipping or discounts on future purchases, can help your customers feel special and taken care of, making them more likely to remember you, and subsequently return or refer their friends. Remember: your customers aren't just buying your products or services, they're buying an experience. How can you make their experience with you a little more special? There is always something special—and unexpected—about getting something gratis.
Problem: Non-Existent Customer Service
I bought a coffee table from an online merchant and was referred to a freight service when it was shipped. Upon contacting the freight service to coordinate the delivery, they were unresponsive. When I called the online merchant to complain, they were equally uninterested in talking to me—they had my money, and now that there was an issue, they said to take it up with the freight service. When I finally got the freight service on the line, they informed me that while they would bring my new 180Kg coffee table to the front door of my building, they were in no way responsible for delivering it to my third floor office. Again, I called the online merchant to complain, and they said they would accept no responsibility for the policies of the freight service. A bit understandable, as the company selling the product wasn't actually doing the heavy lifting, but at the same time, they were my first point of contact and, over all, still responsible for getting the product I ordered to my office. If I had known ahead of time about these "policies" and that it would have been this much of a battle and inconvenience, I would not have bothered.
Solution: Be Available. When you are working with your customer, be available for the entire transaction. This will help them to trust you when they are working with you for the first time, and it will also help down the road. If there is a problem, they know where you are and how they can reach you, and will be more likely to contact you to work it out instead of just leaving a negative review.
As you can see, problems in customer service range on the spectrum of too aggressive to completely unresponsive. It can be difficult to get it right, but it will be well worth the time, training, and effort to be proactive to keep your customers happy. If customers can trust you and be confident that they are getting what they expect from you (or more), they will likely recommend you to others.