How to choose the perfect Christmas gifts for your clients
Posted On 9/12/2020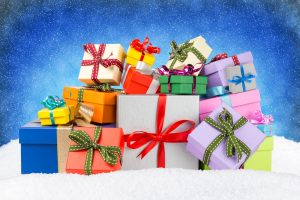 The holiday season is fast approaching! In the business world the holiday arrival often comes with an increased workload, more demands, and tighter deadlines. Even with all the tasks and stress taking up attention, it's always worth taking a moment to show gratitude to those who support your business. Staying top of mind with your clients (in a positive way) is important.
One of the best ways to show your clientele that you appreciate them is by taking advantage of the Christmas season and sending gifts for clients as a heartfelt thank-you!
Not sure what types of client gifts are suitable? With a little bit of creative thinking (and perhaps some brief snooping) you can choose the perfect item to send your clients and communicate your gratitude.
Here are a few tips and ideas to help you
Does your client have a Facebook profile?
If so, go check it out and see if you can access their interests. Often Facebook users will list what type of music, food, hobbies, and movies they like. Once you've found out what they like, choose a gift that fits their interests.
Review your client social media posts.
Along with Facebook, most people have a LinkedIn, Twitter, and possibly a Google+ page where they post what they've been up to and what has been getting their attention. Scan their posts for any gift ideas that will fit in with their goals and lifestyles.
Choose a gift that is relevant to your client's industry.
Considering this is your client, you probably know a lot about their business, so you shouldn't have much difficulty figuring out what they're working on, the habits they employ, and their business goals. Choose a gift that you think they will appreciate within their professional life.
Does your client have a family?
Get them a family gift that appeals to all ages! Clients appreciate it when you take the time to recognise their family and home life. If you're not sure what would fit your client as an individual, pick out a gift that they can bring home to their family for some fun times to share.
If all else fails, you can always get a gift card!
Of course gift cards don't have the personal touch that a carefully chosen item has, but they still give the client the opportunity to do something fun or buy something they can pick out themselves.