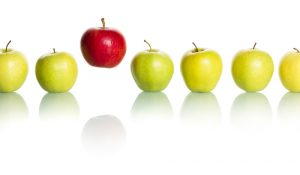 These days it is rare to find a business niche that is not already over saturated, however you don't need to come up with a new concept to be different. Little tweaks here and there can make you stand out from the crowd and give you a great chance to be successful from the first day.
Shout about your USP (unique selling point) from day one
This may sound obvious but all too often I see and hear about new businesses starting up and unless I really delve into their website I don't actually know what makes them different, what sets them apart from the competition. Use all your PR channels to shout from the roof tops about your USP(s).