Recycling in Africa
Posted On 17/1/2018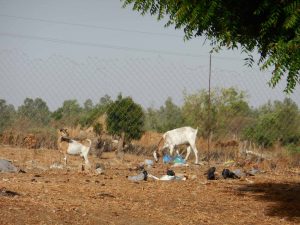 I've recently travelled to West Africa with my family. It wasn't my first time on the continent, but having worked for the last decade in an environment dominated by investment conversation, my approach was very different than my previous trips.
My journey started in Dakar (Senegal) and took me to Gambia, Guinea-Bissau and Guinea Conakry. We decided to take the road as opposed to travel by plane to enjoy the scenery – and we were not disappointed. At times, it almost felt as if we were in a post card; the landscape was unbelievably beautiful.
Although the nature was putting on a show for us that we are not about to forget anytime soon, I couldn't help thinking that I had in front of me the best business opportunity. By "best" I mean a business that would not only be financially rewarding but most importantly improve the country/continent.
Recycling
Recycling has almost become a norm in Europe and we don't always realise the impact of it in our everyday life. The transition has not been easy and is still under development in some countries but the task Africa faces is far more challenging.
Benefits of recycling
Reduces the amount of waste sent to landfills and incinerators
Conserves natural resources such as timber, water, and minerals
Prevents pollution caused by reducing the need to collect new raw materials
Saves energy
Reduces greenhouse gas emissions that contribute to global climate change
Helps sustain the environment for future generations
Helps create new well-paying jobs in the recycling and manufacturing industries
Although it seems obvious to me that Africa could benefit from each one of these points mentioned above, it might prove harder to get the message across the entire population and have their full support.
After discussing the idea with locals, I realised that for a majority of them tomorrow is tomorrow, but today is here and now.